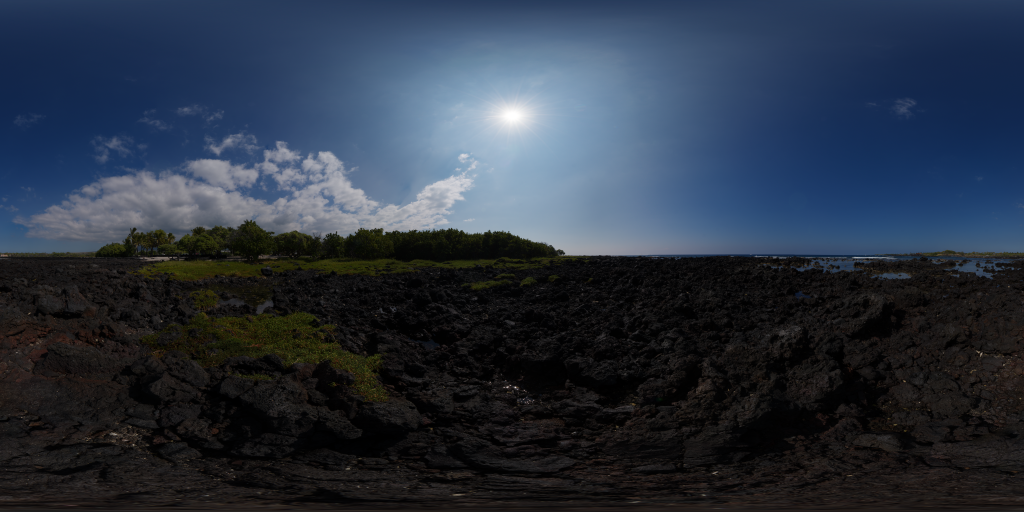 I was planning to open an HDRI store. That project didn't pan out. I did merge some HDRIs, so I figured I could dump them here. If anyone has an undying love for merging HDRIs, I have a bajillion raw picks that could make some nice HDRIs in the right hands.
For more information on how to use this HDR, read the instructions and FAQ
Specifications:
Licence: Creative Commons 0/Public Domain
Dynamic Range: N/A
Camera: Canon EOS 70D
Lens: Canon 10-18mm STM
Set EV: N/A
Coverage: 360 x 180
Date Taken: N/A
Location: Hawaii
This HDR captures the full dynamic range of the sun. It has a few weak points in the stitching and merging; however, it is still quite useful for most purposes.